The Speaking Contest for Hong Kong Students
Rational and effective communication is the cornerstone for social harmony and development. Having good communication skills, especially in school-based assessments, public examinations and university interviews, has become indispensable in meeting the different challenges in life. Under the circumstances, tailor-made oral training is vital for cultivating students' mastery of different language skills in reading, writing, listening and speaking which are interdependent. Listening widens students' range of vocabulary and fosters critical thinking skills which promotes speaking and writing skills. Speaking develops students' ability to summarize and synthesize what they have learned, facilitating the development of thinking skills and writing skills. As students may have inadequate life experience or less confidence in public speaking, they usually find it challenging to respond eloquently to fulfill the public assessments requirements.
In response to students' pressing needs to speak well, the first Speaking Contest for Hong Kong Students was held in 2006. Through the territory-wide contest, students can broaden their horizons, enhance their critical thinking, communication and social skills. A professional assessment report is provided for students to improve their communication skills so that students are in a better position to meet the standard of the public assessments requirements and social expectations.
Over 100,000 participants and nearly 350 primary and secondary schools have participated in our contests since the kick-off of our project in 2006. A research  which was done earlier shows that this contest has provided healthy competitions and a favorable learning environment, which has enabled students to learn from each other and further developed their speaking and group discussion techniques.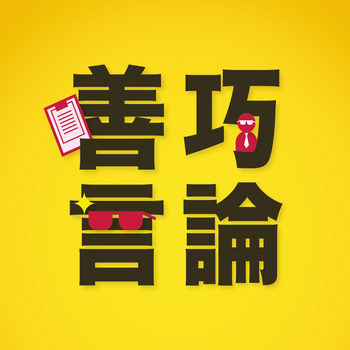 Highlights
Electronic online system allows real-time contest schedule
Electronic assessment system makes it possible to provide more appropriate feedback, instant Assessment Report and Certificate of Attendance.
Accepting application document via email should benefit the applicants by simplifying the application process.
In order to encourage students' participation, financial assistance will be offered to participants with financial difficulties ($40 per item) continuously.
Professional Recognition
Over 100,000 participants and nearly 350 primary and secondary schools have participated our contests in the past nine years.
The contest offers 29 items (including English and Chinese sections) based on specific learning needs of participants to realise  their full potentials.
Questions and evaluative criteria of the contest are modeled on those of the public assessment (HKDSE), with adaptations made by professional educators and experts.
Judges are either in-service English teachers who are familiar with the HKDSE curricula or have been serving as examiners of public assessment, or professionals who have received relevant training.
Scholars, judges and representatives of participating schools jointly form an Arbitration Committee to ensure the contest is conducted in a fair, objective and open manner.
Detailed assessment reports will be provided on the day of the contest to show the students' levels.
Certificates will be issued to acknowledge students' participation.
Organiser
Project for Research and Development on Rational Communication
Project for Research and Development on Rational Communication (hereinafter referred as Plan) is a research and development programme conducted by The Education University of Hong Kong. It aims at enhancing students' rational thinking and developing good citizenship through various collaborative research activities. Project Director Dr. FUNG Shu-fun, Associate Professor at the Faculty of Humanities in The Education University of Hong Kong, is responsible for planning and quality control to maintain professional standards.

Organiser
Rational Communication Educational Society
Rational Communication Educational Society (hereinafter referred as Society) is a local non-profit-making charitable organization (under Section 88 of the Inland Revenue Ordinance), which aims at promoting rational communication through collaborative research projects.
Dr. HO Man Sing, President of the Society is a former Associated Professor of the Department of Chinese Language, the Hong Kong Institute of Education and former Chinese subject panel chairman for secondary schools. He  had also worked as an overseas expert consultant for the Curriculum Planning and Development Division of the Ministry of Education, Singapore and external examiner for the Masters program in East China Normal University and Sichuan Normal University. Dr. Ho is currently the vice president of the Macau Chinese Language New Curriculum Research Group, a committee member of the Chinese Language Higher Education Association, the general secretary of the national volunteer teaching research of the Chinese Language Higher Education Association and the Chinese course consultant for various primary and secondary schools in Hong Kong. He has worked with more than two hundred schools in Hong Kong in the Joint Chinese Language Education Institution-School Partnership Scheme since 2004.
The Vice President of the Society, Dr. Alex NG (PhD in Language Education) is an experienced language educator. He has served in the Hong Kong Institute of Education, the Education Bureau and has worked as an educational publisher and a teacher in primary, secondary and international schools. He has an in-depth understanding of rational communication and language education.